Summerfield Village
Located next to the Braden River, Summerfield was designed with families in mind. Consisting of single family homes, this community is graced by multiple lakes and two large community parks, the perfect place to spend time with the family. Public schools are within walking distance. Centrally located in Lakewood Ranch, close to restaurants and shopping.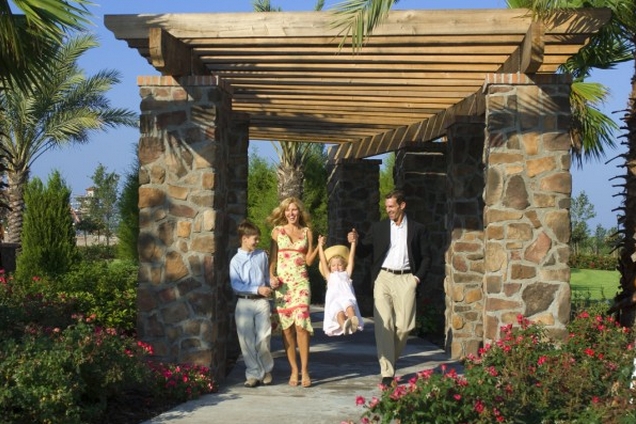 One of Lakewood Ranch's most established communities, Summerfield Village's winding streets and generous greenways offer a welcome refuge from the hustle and bustle of the world outside. Residences ranging from 1,100 to over 2,500 square feet grace this family-oriented village of mostly single family homes, some of which are maintenance free.
15 acre Summerfield Village Community Park is a vibrant hub of community activity, boasting soccer and baseball fields, tennis and basketball courts, playground equipment, and a picnic pavilion. The park also happens to be the venue for the annual Lakewood Ranch Easter Egg Hunt, as well at the 4th of July bicycle parade.
While the Community Park may be in a state of constant activity, Heron's Nest Park is just the opposite. Peaceful nature trails wind through the 110 acre nature preserve, while the 12 acre Lake Heron and the 27 acre Summerfield Lake offer the opportunity for a relaxing day of fishing or canoeing.
All of this is nestled into a location central to the hospital, cinema, shops and restaurants of the Lakewood Ranch Town Center, and within walking distance to both the Braden River Elementary and Middle Schools. The shops at Ellenton and University are just minutes away, as is the new University Town Center, currently under construction by Benderson Development.
World class golf, tennis, rowing, spring training baseball, competitive shooting, even polo and cricket will keep even the most avid sportsman satisfied.
Homes Currently Available in Summerfield Village